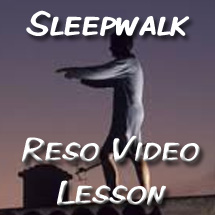 The most famous steel guitar instrumental of all time played on the Dobro. This is a great deal of fun and not very hard. Well, maybe in a spot or two. The chord progression is:
C am Fm G all through the verse. F Fm C F F Fm C Eb Dm G in the chorus.
I've always loved it and you'll find lots of players that want to play it with you so you'd better clear out your party schedule. Key of C. Backup track included along with PDF tab.
Level: Beginner/Intermediate
Preview: