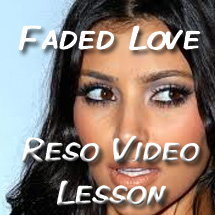 Another classic from Bob Wills and the Texas Playboys. I've arranged this standard as a solo piece plus a high break so you can play the whole arrangement with your band. "D" tuning on this one folks DADF#AD.
You get video lesson of around 30 minutes, a complete breakdown of how to play it and what to focus on when learning it. The backup track and PDF tab. Have a blast!
Level: Intermediate
And there is a typo on the screen you'll see when you download the lesson. The tuning is NOT DADGAD. It is DADF#AD. I'm very human.
NEW EASIER DOWNLOAD !!!!
Preview: