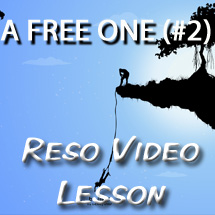 Learn to play the b3rd note over all the 3 common chords in G


FREE LICK!! Come and get your free life changing hot lick! Cool Bluegrass/Blues lick in "A" that fits in tons of stuff.
Send me an email and I'll fit it in a song you suggest and post the video as another "Free One". Email number one gets their song request all others have to wait for next week for another "Free One".  There'll be new ones most every week.

(Right-click on download button and choose "save link as…")
Preview: